Nigeria's Most Active Public Corporations of All Time is a carefully selected list of government owned establishments ever since the gradual run-down of NITEL Nigerian Telecommunications Limited and others due to the government's lackadaisical concern which is also followed by the influx of foreign and private telecommunications companies.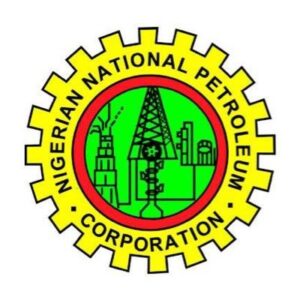 But then, we must first know what Public corporation means, their functions and essence in the society.
What is Public corporation?
Public corporation means an entity that is created by the state to carry out public missions and services. So as to carry out these public missions and services, a government owned corporation takes part in the activities or provide services that are also provided by private enterprise.
It should be recalled that Public Corporation is government establishment or enterprises set up by an Act of Parliament (or Decree or Edicts incase of Military Regime) to provide essential services such as electricity, postal services, pipe borne water, etc.
The aim is to render essential services at a very low cost.
Functions of the Nigeria's Most Active Public corporation
Generation of revenue for the government.
Economic growth and development.
Production and provision of essential services to the citizens.
Provision of employment and job opportunities.
Prevention of exploitation
Nigeria's Most Active Public Corporations of All Time
These are the most active public corporations in Nigeria:
1. Nigerian Communications Commission NCC
The Nigerian Communications Commission NCC is the independent regulatory authority for the telecommunications industry in Nigeria.
The NCC was created under Decree number 75 by the [Federal Military Government of Nigeria] on 24 November 1992. The NCC was charged with the responsibility of regulating the supply of telecommunications services and facilities, promoting competition, and setting performance standards for telephone services in Nigeria.
Umar Garba is the present head of (NCC) assumed office since 2015.
 2.Nigerian National Petroleum Corporation NNPC
The Nigerian National Petroleum Corporation is the oil corporation through which the federal government of Nigeria regulates and participates in the country's petroleum industry.
NNPC was established on 1 April 1977 as a merger of the Nigerian National Oil Corporation and the Federal Ministry of Mines and Steel.
The NNPC Towers in Abuja is the headquarters of NNPC. It also has an international office located in London, United Kingdom.
President Buhari appointed Mele Kyari as the new Group Managing Director (GMD) Of NNPC
3. Nigerian Ports Authority NPA
The Nigerian Ports Authority is a federal government agency that governs and operates the ports of Nigeria.
The Nigerian Ports Authority started operating in April 1955 as a consequence of the implementation of the Ports Act of 1954.
The major ports controlled by the NPA include: the Lagos Port Complex and Tin Can Island Port in Lagos; Calabar Port, Delta Port, Rivers Port at Port Harcourt, and Onne Port.
The Management of Nigerian Ports Authority NPA is led by the Managing Director, Hadiza Bala Usman. It joined the Economic and Financial Crime Commission EFCC and other Agencies of government to celebrate the 2019 World Anti-Corruption.
It has since 2005 been concessioned.
4. Nigerian Television Authority NTA
The Nigerian Television Authority is a Nigerian government-owned and partly commercial broadcaster. It was first known as Nigerian Television NTV.
It is the first television station in Nigeria that began broadcasting on 31 October 1959.
Its first Chairman was Olapade Obisesan, a lawyer trained in the United Kingdom and son of Akinpelu Obisesan, an Ibadan socialite and first president of the Cooperative Bank of Nigeria.
Its news mostly reports on government activities.
5. Power Holding Company of Nigeria PHCN
Electricity development in Nigeria began around the end of the 19th century when the first generating power plant was installed in the Lagos in 1898.
The Power Holding Company of Nigeria made settling customers monthly electricity bills easier by introducing bank revenue collection system to support the operations of the cash offices in PHCN premises.
Customers are no longer expected to travel far outside their immediate neighbourhoods to settle PHCN Bills.
6.National Bureau of Statistics (NBS)
The National Bureau of Statistics oversees and publishes statistics for Nigeria.
The National Bureau of Statistics NBS came into being with the merger of the Federal Office of Statistics FOS and the National Data Bank NDB.
It has a governing board which comprises of 15 members.
The Chairman of the Board is appointed by the President on the recommendation of the Minister of National Planning Commission.
7. National Teachers Institute NTI
The National Teachers' Institute, Kaduna is a single mode distance education institution dedicated to teacher training, In Nigeria.
It was established in 1976 by the Federal Government.
8. National Universities Commission NUC
The National Universities Commission of Nigeria is a government commission promoting quality higher education in Nigeria.
It is in the capital city of Abuja. It was established in 1962 as an advisory agency in the Cabinet Office and its first Executive Secretary was Professor Jibril Aminu.
It is currently headed by Professor Shehu Galadanchi and its Executive Secretary is Prof. Abubakar Rasheed.
Core objectives:
Advise executive on the financial needs of universities.
Coordinate the development of universities in Nigeria.
Allocate and disburse federal grants and external aids to universities.
Research and advice executive on topics relating to higher education development in Nigeria.
Advice executive on creation of degree granting institutions.
Advice government on creation of faculties within Nigerian universities
Functions:
Granting approval for all academic programmes run in Nigerian universities;
Granting approval for the establishment of all higher educational institutions offering degree programmes in Nigerian universities;
Ensure quality assurance of all academic programmes offered in Nigerian universities; and
Channel for all external support to the Nigerian universities
These Nigeria's Most Active Public Corporations are managed and supervised by a board of directors appointed by the government for a specific period of time. The administrative head is usually known as the Chairman.
We Believe This Article Was Helpful, Don't Hesitate To Share This Information With Your Friends On
Facebook, Twitter, Whatsapp and Google plus.
---
Copyright Warning:
Contents on this website may not be republished, reproduced, redistributed either in whole or in part without due permission or acknowledgement. All contents are protected by DMCA.
---
The content on this site is posted with good intentions & information purposes. If you own this content & believe your copyright was violated or infringed, make sure you contact us via This Means to file a complaint & actions will be taken immediately.
---