The easiest way to Login to your dedicated student Email……Welcome to School Drillers, a students friendly website. The information you would be reading shortly will guarantee your accessibility of your students email if followed as stated below.
Use of Social Media Network for Interaction
Students are encouraged to make use of the available social media network like facebook, google+, yahoo groups, blogs etc. These media provide additional platform to interact and exchange information. As at the time of publication, 2700 DLC students are registered member on facebook. Amongst these students, information flows easily. Students share their mind, ask questions, make enquiries and suggest idea on issues bothering on their academics.
DLC students are therefore invited to join via the following links for facebook and google+ respectively: http://www.facebook.com/groups/UIDLC/ https://plus.google.com/u/0/b/111062198669458916269/11106219 8669458916269
Dedicated Email Addresses for DLC Students
All DLC students are automatically assigned a DLC Dedicated Email Account after registration. All communications shall be done via this email address. A typical DLC email address is matricnumber.surname@dlc.ui.edu.ng while the default password is the student's registered phone number e.g. '0701000000'.
Students are to note that the DLC Dedicated Email Address provides services like:
Chat

SMS

Google +
The easiest way to Login to your dedicated student Email. This can be done step by step. Follow the step below to access your student email.
Step 1: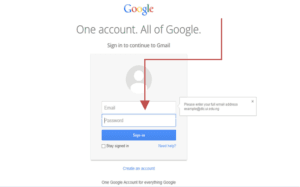 Once your email has been confirmed, you can sign in to Distance Learning Center, University of Ibadan email services at: http://mail.dlc.ui.edu.ng
Step 2:
When the page comes up, you will then put your username which is a combination of your Matric and Surname which comes in the format matric.surname@dlc.ui.edu.ng e.g. e012345.mysurname@dlc.ui.edu.ng
Step 3: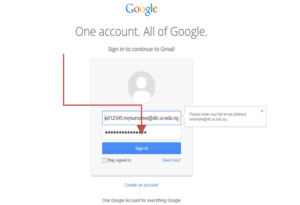 After putting your username
(e012345.mysurname@dlc.ui.edu.ng), you will then put in your password.
Step 4: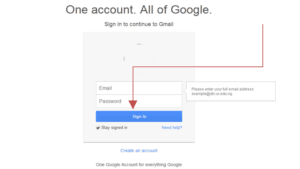 Click the sign in button to get into your account
Step 5: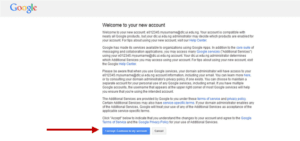 On clicking the "Sign in" button, a welcome message from Google is displayed, giving you the terms and condition for the email system. Click on the "I accept Continue to my account" button.
This is how your DLC email platform will look like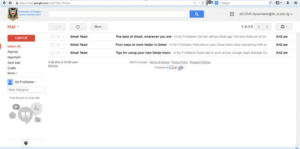 Once you have gone through these steps, you can now start using your new DLC email.
A Breakdown of the DLC Email Platform
Compose: This is used to compose a new email message to be sent to recipients.

Inbox: This shows the number of mails that an account holder is having; highlighting the unread mails (which are usually in brackets)
Sent mails: When a user sends emails to other people (official or non-official), a copy of the mail is being stored here.
New Hangout/Chat: This is used to search for users that you can hangout with using name, email or number for your search. You can either chat or hangout with other users.

Search Mail: In the event of having many mails in a user's inbox (read and unread) the search mail functionality helps to narrow down searches in order to get the exact mail one might be looking for which could either be read or unread; inbox or outbox.
Is this information useful?
Interact with our social media page