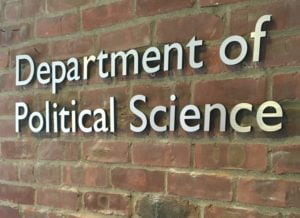 Department of Political Science 100 Level Course Material
Prior to the last updates on course material, all 100 level students in the department of political science can stream live their course material below.
Publication of  material on this platform is tend  to enable the Distance Learning students across Nation to access their course manual for self studies before the registration of  semester courses.
Please note that we would also extend this opportunity to the regular mode of study and every other discipline respectively. Therefore, the purpose of this development is to enable you to stream live your course material online anytime at your convenience.
Note that you will also access other E-books, students articles, poem, journal and important books for educational skills including video and audio lectures.
POS 112
POS 113
POS 114
POS 111