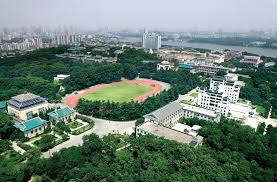 The Government  of China is offering a  Scholarship program called the Chinese Government Scholarship—China-Africa Friendship General Scholar Program of Wuhan University for all African students. This scholarship is a full scholarship established by Ministry of Education to support Chinese universities to attract outstanding international students from African Countries for six month general studies in China. Wuhan University is one of the prestigious universities designated to undertake this program to recruit students.
 Countries Eligible: African Countries
Type: Any Degree
Number of Award: Varies
Eligibility:
Applicants must be Full-time students of African countries' nationalities and in good health.
Applicants for English-medium programs should provide score report of English Language test. TOEFL requires 80, IELTS requires 5.5. For those who could not offer the above mentioned standard English test results, additional oral or written English test organized by Wuhan University will be required to participate in.
How To Apply: Click Here To Apply
Visit The Official Website For More Information
Application Deadline: April 30, 2020