Edith Cowan University Scholarship  call on all  Applicants to apply for the International Scholarship Programmes which is provided to international students who are interested in studying a degree program at Edith Cowan University – Australia.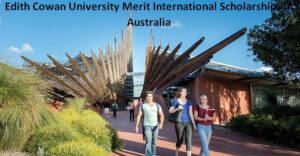 The Edith Cowan University is offering up to a 20% reduction in tuition fees for the academic session 2021/2022. It supports students who want to study in their required education field.
University Scholarship Eligibility:
Applicants must be an international student (and not an Australian Citizen, Australian Permanent Resident, or New Zealand Citizen).
Applicants must meet ECU's entry requirements for the course and commence study in the course.
Applicants must study one of the following postgraduate courses: Arts and Humanities, Business and Law, Education, Engineering, Science, Medical, and Health Science or Nursing.
Eligible Countries: 
International
Type: 
Masters degree
Value of Award:
Up to 20% reduction in tuition fees
Application Deadline:
 July 31, 2021
How To Apply For Edith Cowan University Scholarship 2021: 
If we approve your ECU course application, you'll automatically be assessed for this scholarship by our Admissions Office. No separate scholarship application is required.
The Admissions Office will issue a separate letter relating to your scholarship, along with a Letter of Offer for your course, to confirm whether you've been successful.
Applying for an ECU Course