Are you searching for POS 324 ( Issues in International Politics ) , major issues in international relations, international relations issues, what are the main issues of international relation, current international relations issues , global political issues? Download the material in PDF..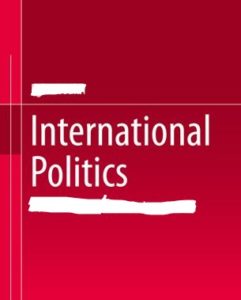 Issues in International Politics will present the features and trends that have come to characterize the contemporary international political system and will examine if and how they are changing the patterns of conflict and conflict management in international relations. The course is designed to combine rigour academic analysis with a policy relevant study of current issues.
Secondly,  it will focus on some fundamental issues of contemporary dynamics and discuss their theoretical and policy implications. More particularly, it will pay attention to the issue of great powers' identity and role; the issue of system polarity and the strategic consequences of unipolarism; the issue of the international effects of good governance and institutional fragility at the state level; the issue of the political consequences of competition for natural resources in a globalized world.