I wish to give you a  clear knowledge of the factors affecting business success in Nigeria that can equally contribute to business growth if well  practice.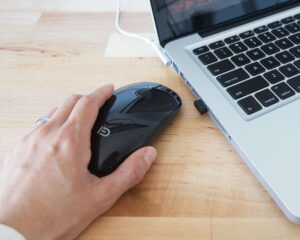 When you face a challenge as a business owner, discovering the Critical Success Factor  related to that challenge, and making the right change quickly, is essential to business success and growth.
As you begin to see blooms sneak up from the dirt, it's a perfect time to start thinking about growth of a different kind, the growth of your business.
Success requires effort and action. So where should you focus your energy? Consider these ten factors affecting business success in Nigeria:
Factors Affecting Business Success In Nigeria.
These are the factors that influence your business  future success in Nigeria:
 1. Lack of Customer Loyalty.
When business owner strategize about sales growth and focus  often on how to bring in new customers without considering the the important of loyalty can affect the success of business.
It is important to increase brand awareness and expand your customer base, you must also work to increase sales potential with your current customers.
Look for opportunities to grow your profits along with the customers you already have through add-on sales, customer loyalty is a good referral for business success in Nigeria.
2. Lack of Technology.
The main factors affecting business success in Nigeria is lack of technology. Technology is like fertilizer for the growth of your business. It can help you tackle tasks more efficiently, save on labor costs, and streamline processes.
The challenge comes with selecting the right technology tools for your specific business goals. Proper alignment with the various facets of your business strategy is key.
3. Level of Employee Training
Another factors affecting business success in Nigeria is low level of employee training. Business growth doesn't occur in a vacuum.
All your employees must have a standard baseline of knowledge from which they cultivate their own growth.
This requires an online training platform that meets your needs today and can grow with you.
By training online, you ensure consistent knowledge transfer to everyone and you can customize learning paths for each employee.
4. Social Responsibility.
You may not see the direct line between social responsibility and business growth, but think of it this way: you get back what you put out.
When your business adopts policies of social responsibility, you're impacting your community and therefore your customers  in a positive way.
For example, if you are a business that sells alcohol, use this month to refresh your training on responsible selling.
If you are a business outside of the industry, use a cause like this as a springboard to give back to your community in a meaningful way.
5. Leadership Ability.
Leadership ability one of the important factors affecting business success in Nigeria. How your employees perceive you and your business mission determines their motivation to help you reach your goals. As a leader, you must pave the way to success for everyone.
Good leaders are capable people who are able to focus on the big picture while directing the small picture.
They must neither be lost in the trenches; nor consumed with putting out fires; nor grinding their own axes. They must be there for the business, and able to guide in powerful and sensitive ways.
6. Strategic Plans.
Businesses do not succeed flying by the seat of their pants. We want to write and execute five plans to achieve success. If this strategy is absent you might experience low or no success in your business.
7. Powerful Decisions.
Making a power decision is also an factors affecting business success in Nigeria. Realistic decisions that choose real goals and solve real problems are made clearly, and lead to prompt action.
8. Effective Communications.
If effective communications is missing among staff in your company,  making the right decision maybe be difficult .Lack of communication  is not good at all if you as the manager and workers are still doing the wrong side of communication it is time to rethink.
9. Continuous quality improvement.
Customer demands are always changing, and the competition is improving. If you don't get better, you will be left behind.
If you don't continuously eliminate errors and defects, your customers will be disappointed and your costs will go up.
If you don't reduce costs while maintaining quality, your competitors will have a higher profit margin. They will use it to either improve their products or boost their market share. Either way, you're shrinking.
10. Marketing and Customer Services.
Find your customers, bring them in, and delight them or you will lose them forever!
The greatest products in the world are never sold, because no one knows they are there. You need to define your target market, reach them, and motivate them to give your product  a try.
And people won't come back to a restaurant with the best food they've ever tasted if they get bad service.
We Believe This Article Was Helpful, Don't Hesitate To Share This Information With Your Friends On
Facebook, Twitter, Whatsapp and Google plus.
---
Disclaimer:
The contents on this site is provided as an information guide only. They are intended to enhance public access to information about Education and other Endeavors. While every effort is made in preparing good information, no responsibility is accepted by or on behalf of this site for any errors, omissions or misleading statements. Although every effort is made to ensure the reliability of this site.
---
---
Copyright:
Contents on this website may not be republished, reproduced, redistributed either in whole or in part without due permission or acknowledgement. All contents are protected by DMCA.
---
The content on this site is posted with good intentions & information purposes. If you own this content & believe your copyright was violated or infringed, make sure you contact us via This Means to file a complaint & actions will be taken immediately.
---