Caring for our older people should be younger ones responsibility and not a task. In some western part of the world like USA, the government took it as their official responsibility but in Nigeria the attention towards taking care of older age is very slim. I can remember when a friend from USA told me she worked in her father's apartment. I was wondering what that means and when she explained I realized she was caring for her father in the comfort of his home and get paid for it.
This may not be the case in Nigeria where you will be paid for caring for your own parent. Please note that we are not saying caring for your parents is wrong.  Of course it every good children responsibility to care for their aged parent. We are only given an instant of how some western country goes about caring for their older age.
However, in our last article, some asked for company that render care services for old age parents and the best way to care for our older age in Nigeria?  Here, we will introduce you to a reliable Medical Home Service in Nigeria because we understands that you cares and loves your older parents. After series of research, we are delighted to recommend WellCare Home Medical Limited Lagos Nigeria to everyone who wishes for a professional care giving services.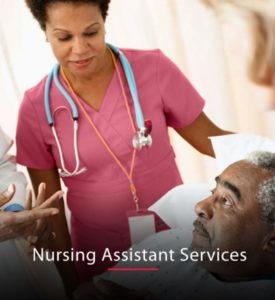 Wellcare Home Medicals Limited is the first and leading professionally run Homecare Company in Nigeria. It was established in 2005, and is a proud winner of Diamond Bank Bright Idea project
Wellcare is managed by a group of seasoned professionals with Dr. Jumoke Odunsi at the helm of affairs. Their Caregivers are carefully selected, vetted, passionate, trained with UK Care Modules, and highly motivated individuals. They are also supervised and insured.
Wellcare offers an array of person-centred home-based care to the old and frail, chronically ill individuals and those with life threatening illnesses
About Wellcare Home Medical
Wellcare has provided its services to hundreds of individuals and families across all parts of Nigeria, all in the comfort of their homes.
In 2013, Wellcare established Nightingale's Caregivers Academy (NCA), to train professional Caregivers. NCA is currently partnering with an international organisation to ensure global acceptability of its certificate.
Wellcare believes that "graying years" should be celebrated and our older adults deserve good quality of life. 'We make them feel that they 'matter even to the last moment of their lives'.
Wellcare services guarantee that family members can pursue their life goals assured that their older/sick loved ones are in safe hands.
What are  Wellcare Home Medicals Services
This service is provided by Registered Nurses who are specially trained in domiciliary (home-based) care for those who require on-going medical care upon their discharge from the hospital. They provide care for:
Persons with chronic illnesses like Diabetes, Hypertension, Multiple Sclerosis, Motor-Neuron Diseases, Stroke, etc
Patients going home after major hospitalization and/or surgery for example knee/hip replacement, brain tumours, organ transplant etc
This service is provided by personnel who are not Registered Nurses but possess some form of medical training like Community Health Extension Workers (CHEW) and Auxiliary nurses.
These assistants do not perform medical procedures but support individuals with all their daily activities.
The Nursing Assistants Perform The Following Duties:
Regularly monitor the vital signs of the client
Assist with all Activities of Daily Living (ADL) like feeding, bathing, toileting, moving & handling, clients' laundry etc
Administering prescribed medication
Accompanying clients during hospital visits
Provide companionship and ensure the general wellbeing of the clients
This service is provided by personnel who have been trained to provide support for older adults.
The carers/personal aides perform the following duties:
Regularly monitor the vital signs of the client
Assist with all Activities of Daily Living (ADL) like feeding, bathing, toileting, moving & handling, clients' laundry etc
Accompanying clients during hospital visits
Meal preparation
Administering prescribed medication
Provide companionship and ensure the general wellbeing of the clients
This is a specialized service provided for clients with life-threatening illnesses.
It is designed to help both the client and the family members at this critical period.
The service seeks to provide holistic support medically, spiritually and psychologically thereby preventing frequent hospitalization and stress.
Dementia is a reduction in cognitive ability which is severe enough to interfere with daily life, persons with
Dementia might have loss of memory, be disoriented, confused, have problems with reasoning and judgement, this might lead to poor personal grooming.
Dementia is becoming a common illness in the country and we understand that caring for someone with Dementia can be quite demanding and tasking.
Our Dementia Care service is designed to improve the quality of care of persons with dementia and therefore assist families to cope effectively with the care of their loved ones.
The following are the duties of Dementia Care Personnel
Regularly monitor the vital signs of the client
Assist with all Activities of Daily Living (ADL) like feeding, bathing, toileting, moving & handling, clients' laundry etc
Accompanying clients during hospital visits
Meal preparation
Administering prescribed medication
Provide companionship and ensure the general wellbeing of the clients
Wellcare Home Medical Address and Contact Information
Are you worried about your aged parents or dependent loved ones ? WellCare home medicals offers holistic support and care in the comfort of your home .
Tel: 08020569371,07083809127,08023852698
Email:info@wellcarehomemedicals.com pic.twitter.com/HjfqaGBLah

— Wellcare Home Med. (@WellCareNG) April 15, 2020
Address: 122 Bode Thomas St, Surulere, Lagos
Phone: 0802 056 9371
Visit Official Website for more information