Airtel and MTN Uganda Roaming —– Roaming means "wandering" or moving around in a literally meaning. In mobile communications,  roaming may refer to using one's device on a host network while in a different location.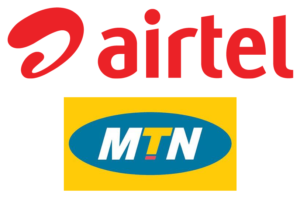 Airtel and MTN Uganda Roaming ensures that a mobile phone remains connected to a network while a subscriber to a certain network is abroad/out of the country in which the network is registered.
When Airtel and MTN Uganda Roaming is successfully activated, the subscriber's mobile phone which is connected to a roaming network will allows such subscriber to:
Receive and make voice calls automatically
Receive and send SMS
Have access to internet connectivity/data, and
Access their network's services in the new area (country or region) they have visited.
So, Airtel and MTN Uganda Roaming is a service that allows subscribers who frequently travel to stay connected to their home network without removing their SIM cards.
However, this service has been tainted with the "bad image" of being expensive. Well, yes it is but it all depends on the places you travel.
Types of Roaming includes:
 International Roaming – Roaming while one is in another country, not their own.
 National Roaming – Roaming while you are in your own country. This happens when one visits a far away village.
Easy Way to Start Airtel Uganda Roaming
Roaming with your Airtel Uganda line while travelling abroad will ensure you are always reachable even if you are thousands of miles away from home.
1. Prepaid roaming services
With prepaid roaming, Airtel Uganda enables its users to automatically enjoy Airtel roaming services when they travel to destinations where they are enabled. All you need is to load airtime and enjoy access to your services.
2. Manual network selection
Some cases occur when your phone doesn't detect the network while in your host country. You can select a network manually by following the steps below.
Go to your phone's Settings menu, and choose Network and Connectivity, then choose manual selection. It is important to note that this selecting a network manually varies between phones.
Roaming services offered by Airtel Uganda
Roaming with your Airtel Uganda number guarantees that you are always reachable even if you are miles away from home.
At Airtel it's our main objective to provide you with a pleasurable roaming experience by ensuring global connectivity in addition to making certain that all required information and support related to service connectivity is availed in order enhance your experience.
Airtel Uganda roaming services ensure you're connected to 550 operators in over 200 destinations covering East Africa, Africa, Middle East, Asia, Europe and America (Visit our roaming page to view our list of updated roaming With Airtel Roaming service, Airtel Customers are able to enjoy the following services.
The following services will be available:
·

 Make and receive calls

·

 Send and receive SMS

·

 Send and receive emails

·

 Browse the internet

·

 Load Credit for visited for Prepaid Customers

·

 Data Bundles for Prepaid Customers

·

 Airtel Inflight roaming services
Easy Way to Start  MTN Uganda Roaming
Travel the world with your MTN number. Make and receive calls to stay in touch with loved ones and business associates anywhere in the world, or back home in Uganda, at very comfortable rates.
Overview
MTN customers can take their MTN number when they travel abroad and stay connected to contacts both at home in Uganda and the rest of the world. International roaming is available to all MTN mobile customers.
To activate
Prepaid customers
Your account is pre-set to allow for roaming services. So, unless your phone has been barred from roaming and provided you have sufficient airtime, you can set off on your travels without a fuss.
Postpaid customers
International roaming is automatically activated upon crossing into any one of the MTN network partner global territories, as long as you have been pre-approved for roaming services activation before traveling.
You will need to send us a formal letter of approval to activate your MTN line for roaming services, with a refundable deposit payment of UShs 360 000.
On arrival
When you switch on your phone, an approved network will be automatically selected.
If this does not happen automatically, choose to search manually on your phone by selecting 'settings', then 'phone settings' followed by 'network selection', then 'manual selection'.
You will then receive a choice of networks, select a preferred network.
Please see more activation tips below:
1. Automatic roaming activation
Once you arrive in another country, and your phone is turned on, an approved network in this host country will automatically be turned on. MTN Uganda enables this for all its users who travel in countries where its roaming services are available.
If you do not see this happening, you can activate roaming manually by;
Visiting 'Settings' on your phone
Go to 'network selection'
Click 'Manual selection'
Go ahead and select your preferred network, among the list of networks that will have been listed for you.
These differ based on your handset.
2. Postpaid roaming activation
Before travelling to a country, MTN Uganda can pre-approve your line for automatic international roaming services.
In order to do this, have to send MTN Uganda a formal letter requesting them to activate your MTN line for roaming services, together with refundable deposit payment of UGX 360,000.
Incase your device doesn't connect automatically to the roaming network, you can select it manually following the steps in the previous section.
Roaming services offered by MTN Uganda;
Making Calls
Receiving Calls
Sending and receiving SMS
Data roaming
We Believe This Article Was Helpful, Don't Hesitate To Share This Information With Your Friends On
Facebook, Twitter, Whatsapp and Google plus.
---
Disclaimer:
The contents on this site is provided as an information guide only. They are intended to enhance public access to information about Education and other Endeavors. While every effort is made in preparing good information, no responsibility is accepted by or on behalf of this site for any errors, omissions or misleading statements. Although every effort is made to ensure the reliability of this site.
---
---
Copyright:
Contents on this website may not be republished, reproduced, redistributed either in whole or in part without due permission or acknowledgement. All contents are protected by DMCA.
---
The content on this site is posted with good intentions & information purposes. If you own this content & believe your copyright was violated or infringed, make sure you contact us via This Means to file a complaint & actions will be taken immediately.
---