Nigerian Network Number Prefixes for all network providers. In Nigeria, we have up to 9 different network providers and they offer both data and voice plan while the other only allows voice only plan, it is basically for calls, that's all.
With the alarming rate at which network operators invents different phone number prefixes, sometimes it might be difficult to identify what network a particular phone number belongs to. Additionally it will be good to know the  networks and the phone number prefixes it belong to.
Sometimes we care to know about the network certain number belong to for our personal reasons or some cases it may be just for awareness. Therefore, if you are asking the questions below:
What network is 0813?
0813 is what network in nigeria?
0901 is what network?
How to know the network of a number?
0904 is what network?
You are at the right place. We have list out all the network  number prefixes for all network providers in Nigeria.
List Of Nigerian Network Number Prefixes
 Below is a list of  digit number prefix for different Networks in Nigeria:
Top Network Providers In Nigeria:
MTN numbers prefixes

GLO numbers prefixes

AIRTEL numbers prefixes

9MOBILE numbers prefixes

STARCOMMS numbers prefix

MULTILINKS numbers prefix

ZOOM MOBILE prefix

NTEL numbers prefix

SMILE numbers prefix
MTN Nigeria Number Prefixes
0803 is MTN Network Number Nigeria
0816 is MTN Network Number Nigeria 
0903 is MTN Network Number Nigeria
0810 is MTN Network Number Nigeria
0806 is MTN Network Number Nigeria
0703 is MTN Network Number Nigeria
0706 is MTN Network Number Nigeria
0813 is MTN Network Number Nigeria
0814 is MTN Network Number Nigeria
0906 is MTN Network Number Nigeria
See the table below for more clarification:
| Mobile Network | Prefixes |
| --- | --- |
| MTN Nigeria | 0803 |
| MTN Nigeria | 0816 |
| MTN Nigeria | 0903 |
| MTN Nigeria | 0810 |
| MTN Nigeria | 0806 |
| MTN Nigeria | 0703 |
| MTN Nigeria | 0706 |
| MTN Nigeria | 0813 |
| MTN Nigeria | 0814 |
| MTN Nigeria | 0906 |
GLO Nigeria Number Prefixes-
0805 is GLO Network Number Nigeria
0905 is GLO Network Number Nigeria
0807 is GLO Network Number Nigeria
0811 is GLO Network Number Nigeria
0705 is GLO Network Number Nigeria
0815 is GLO Network Number Nigeria
See table below:
| Mobile Network | Prefixes |
| --- | --- |
| GLO Nigeria | 0805 |
| GLO Nigeria | 0905 |
| GLO Nigera | 0807 |
| GLO Nigeria | 0811 |
| GLO Nigeria | 0705 |
| GLO Nigeria | 0815 |
9mobile Nigeria Number Prefixes
0909 is 9Mobile Network Number Nigeria
0908 9Mobile Network Number Nigeria
0818 9Mobile Network Number Nigeria
0809 9Mobile Network Number Nigeria
0817 9Mobile Network Number Nigeria
Table:
| Mobile Network | Prefixes |
| --- | --- |
| 9mobile Nigeria | 0909 |
| 9mobile Nigeria | 0908 |
| 9mobile Nigeria | 0818 |
| 9mobile Nigeria | 0809 |
| 9mobile Nigeria | 0817 |
Airtel Nigeria Number Prefixes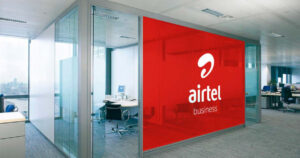 0907 is Airtel Network Number Nigeria
0708 is Airtel Network Number Nigeria
0802 is Airtel Network Number Nigeria
0902 is Airtel Network Number Nigeria
0812 is Airtel Network Number Nigeria
0808 is Airtel Network Number Nigeria
0701 is Airtel Network Number Nigeria
| Mobile Operator | Prefixes |
| --- | --- |
| Airtel Nigeria | 0907 |
| Airtel Nigeria | 0708 |
| Airtel Nigeria | 0802 |
| Airtel Nigeria | 0902 |
| Airtel Nigeria | 0812 |
| Airtel Nigeria | 0808 |
| Airtel Nigeria | 0701 |
Starcomms Network Number Prefixes Nigeria
07028
07029
0819
Visafone Network Number Prefixes Nigeria
07025
07026
0704
Multi-Links Network Number Prefixes Nigeria
07027
0709
ZoomMobile Network Number Prefixes Nigeria
0707
NTEL Network Number Prefixes Nigeria
0804
Smile Network Number Prefixes Nigeria
0702