How to get funds to startup business?..In Nigeria, one of the easiest and cheapest ways to get funds for your business is by applying for  business grants. But unfortunately, there aren't actually that many Nigerian federal or provincial government grants available for small businesses. And even if there's one, the worry over term length, interest rates, APR, or refinancing is not under control.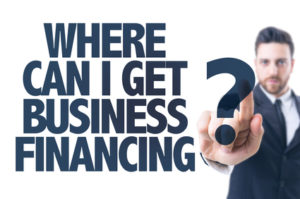 In this article we have shared some information about where to get business grants or funding in Nigeria organized by government agencies and private individuals and how to acquire these grants. However, we have answered the question how to get funds to startup business in Nigeria by providing you with best 13 business grants and loans in Nigeria. Please note that Business grants and loans in Nigeria are not limited to this list.
How to get funds to startup business in Nigeria
1.  Government Grants
The government has been paying attention to small businesses and entrepreneurs recently by providing support for their businesses. One of the way they support small businesses is through grants.
A government grant is a financial award given by the government to small business owners. The government focuses on different sectors especially sectors that have the potential to impact on the economic stability of the country. Grants are not repaid but can be monitored.
In Nigeria, there are several government grants. They include Federal Government Grants for Agriculture, National Institutes of Health, Cyber Tipline Grant, Bank of Industry, Youwin Connect Nigeria, Federal Government Grant Application from World Bank, Social Intervention Fund of the federal government, e.t.c.
 2.  Bank Of Industry (BOI)
The Bank of Industry (BOI) recently launched a youth empowerment program for young and talented entrepreneurs looking to venture into various sectors of Nigeria's economy. The Youth Entrepreneurship Support (YES) Programme is BOI's effort at addressing the worrisome phenomenon of youth unemployment in Nigeria by building the capacity of the youths and funding their business ideas.
The YES programme is aimed at equipping young people with the requisite skills and knowledge to be self-employed by starting and managing their own businesses. The YES Programme comprises of;
Eight (8) weeks intensive online Entrepreneurship and Business Management training which has the ability to test participants' understanding and track their progress.
Five (5) days in-class Entrepreneurship and Business Management training.
Technical skills training in partnership with the various technical training and vocational institutes in the country.
Financing the businesses by BOI under its SME Cluster initiative in consonance with the United Nations Economic Commission for Africa's Commodity-based Industrialisation Strategy.
To be eligible:
The applicant must be a Nigerian.
Must have a viable business idea within the 40 identified clusters that is operated, or will operate in Nigeria.
Must be within the age limits of 18 and 35. (proof of identity: International passport/Drivers License/National ID/Voters card required).
Must possess a minimum educational qualification of Ordinary National Diploma (OND).
Applicant must be able to carry out the application process online.
How to get funds to startup business in Nigeria?
3.  GroFin Fund
GroFin is a pioneering development financier specializing in financing and supporting small and growing businesses (SGBs) across Africa and the Middle East. GroFin combines patient capital and specialized business support to grow emerging market enterprises.
GroFin Focus on Small and Growing Businesses (SGBs) that are grossly underserved by other funds or financiers. Delivers a unique integrated solution for patient risk capital and end-to-end business support to start-up and growing businesses at the SME base. GroFin has fund size of US $100+ Million to funding Nigerian micro, small and medium business (MSMEs) across the country.
To be eligible:
Your business operates in one of the following countries: Nigeria, Ghana, Zambia, Egypt, South Africa, Kenya, Tanzania, Rwanda, Uganda.
Your business is for profit.
Your business has a turnover of less than US$ 15 million and assets less than US$ 6 million.
You require financing between US$ 100,000 and US$ 1.5 million.
The business is owner-operated and/or the owner is substantially involved in running the business.
4.  Peer To Peer Lending (P2P Lending)
Peer to peer lending (P2P) is another option for financing your business. P2P lending is a means an individual can get a loan directly from other individuals. This type of financing cuts out financial institutions as middlemen. P2P lending is also known as social lending or crowdlending.
In peer to peer lending, the borrower can borrow directly from investors (lenders). The transaction is enabled by P2P websites who sets the rates and terms of transaction. The interest rate is mostly based on the credit worthiness of the applicant.
Some P2P lending sites in Nigeria include startcredits.com, Fint.ng, creditclan.com, e.t.c.
5.  Bootstrapping/Self-funding
Bootstrapping which is also known as self funding is when an individual self funds their business. It is kick starting your business with your savings and little operating income from the business.
Bootstrapping is not for the feeble minded. It is not for anyone who is not disciplined to forgo the trivial pressures of the present for a future reward.
To successfully bootstrap your business, you have to develop a business model with a clear revenue model. Because, the money in the bank (your savings) will deplete in no time. You have to have a structure in your business that allows you to watch every expenses like a hawk.
Also, you have to choose your team wisely. Choose team members with complimentary skills so, you save on cost of some basic required skills needed in the operation of your business. Additionally, you have to learn new skills continuously; don't hire or outsource a job you can do.
Networking and building relationships is another important ingredient of bootstrapping. When your network is solid, you can get resources for your startup without breaking the bank.
How to get funds to startup business in Nigeria?
6.  Family and Friends
If you don't have savings to start your business or you have exhausted your savings, the next set of people to consider is family and friends. Consider family and friends when you are credible and trustworthy because you wouldn't want to lose your relationship.
Most times, when family and friends give you money, they are investing in you not necessarily in the business. However, you still have to go about it the right way. Draw a business plan and be upfront with them. Let them understand the business venture and any challenge that may come up.
Also, specify whether you are taking their money to return it (debt financing) or you are going to give them a stake in the business (equity financing). They have the right to know when to expect their money back or return on investment.
Whatever you do, don't betray their trust. If things go south, communicate to them immediately.
7.  Crowdfunding
Crowdfunding is one of the new ways startups can get funding. It is letting large number of individuals finance a new business venture.
When you have exhausted your savings and help is not coming from family and friends, the next funding avenue to explore will be crowdfunding. Crowdfunding gives you access to a vast number of people either through social media or crowdfunding sites. Entrepreneurs have raised hundreds of thousands to millions of dollars through crowdfunding. With crowdfunding, you can pitch to a large poll of investors. Some funding projects are reward based while others are equity based.
Examples of crowdfunding sites available to Nigerians are Kickstarter, NaijaFund, Fundanenterprise, CircleUp, MicroVentures, e.t.c.
8.  Angel Investors
Angel investors are high net worth individuals who invest in the early stage of a startup. These individuals are normally affluent and inject capital into a startup for equity or convertible debt.
Angel investors look for higher rate of return on their investment than the normal traditional investment opportunities. Also, the terms of investment for angel investors are more favourable when compared to other lenders. More often than not, they invest in the entrepreneur starting the business than the viability of the business. Therefore, team strength is important to them.
Angel investors can be found on crowdfunding sites. Some angel investors also provide mentorship for business owners. Several prominent companies including Google, Yahoo, and Alibaba, stemmed out of funding from angel investors.
Some angel investors in Nigeria are Lagos Angel Network (LAN), Angellist, Leadpath Nigeria, Spark, e.t.c.
9.  Microfinance Banks
If your business doesn't have the wherewithal to collect a commercial bank loan, Microfinance loans will be a viable option. Microfinance banks provides financial services for those who don't have access to conventional banking services.
They give individuals, groups, entrepreneurs, and organizations access to credit facilities and loans that facilitate their business growth. Microfinance loans usually come at a higher interest rate and the loans can be repaid in small installments depending on the terms of your contract. How to get funds to startup business in Nigeria?
The processes involved in getting a Microfinance loan are not as tedious as those of a commercial bank. Microfinance banks in Nigeria include but are not limited to LAPO Microfinance Bank, AB Microfinance Bank Nigeria, Accion Microfinance Bank, e.t.c.
10.  Bank Loans
This means of business funding has been in existence since time immemorial, and is the first go-to place for most businesses when seeking funding.
Normally, commercial bank loans should not be the first option of financing a business venture. Depending on the type of business, you should have explored other means mentionned above before seeking a bank loan.
To facilitate a bank loan, you should have engaged with the financial institution first not necessarily for a loan but for other banking services like saving or current account operation. How to get funds to startup business in Nigeria?
Overtime, the bank will become familiar with you as an entrepreneurs and your business. You can then be in a position to seek additional banking support like loans and overdraft.
To secure a loan, a commercial bank will require your financial information as a person and as a business. Also, they will require a collateral from you to guarantee and secure the loan.
11.  Venture Capitalists
A venture capitalist (VC) is a private equity investor who makes his funds available for investing in companies or startups with high growth potential in exchange for equity stake.
Venture capitalist are normally formed by limited partnerships where the partners invest into the VC fund. They then set up a committee that make investment decision on their behalf.
Venture capitalist do not invest in early stage startups, they invest in startups that are about to commercialise their ideas. They use their funds to buy a controlling stake in the company, help nurture it and then look for a way to cash out substantially.
Before venture capitalist invests in a venture, they look at the management team, the market size and a product with a strong competitive advantage. Most venture capitalist are experienced entrepreneurs, so they will look at industries they are familiar with.
Most importantly, venture capitalist seek to influence the direction of the company, therefore, they look for an opportunity to own a large percent of the company. How to get funds to startup business in Nigeria?
Some venture capitalist in Nigeria includes Ventures platforms, Greentree investments, Microtraction, IFC Capital, e.t.c.
12.  Strategic Partnerships
If you have a viable business idea, you may seek out a co-founder or partner who has funds to fund the business idea. The partner may be a silent partner who is not involved in the day to day operations of the business or they can choose to participate in the daily activities of the business.
You will have to draft an agreement that states the stake of every partner involved in the business. Also have terms and conditions for each partner for business continuity. Trust is important in partnership structures so it is important that you choose a partner that you trust.
13.  Startup Incubator/Accelerator
There are many hubs that run incubation and acceleration programs. They provide office spaces, mentorship and support to startups at different levels of growth. Their primary goal is to prepare these businesses for investment by either angel investors or venture capitalist.
Hubs who run incubation programs target businesses at their early stage who are still building and modifying thier MVP. An example is CChub in Nigeria. Accelaration programs are targeted at startups who are at the stage of commercialising their product offering to the market.
Incubation and acceleration can be likened to the different stages of a child development. An incubator helps and nurtures a business to crawl and probably walk while an accelerator helps a business to run and make giant leap.
When a business is admitted to either an acceleration or incubation program, their chances of getting funding increases because the hubs running these programs have access to investors and VCs.
13.  Diamond Bank BET Programme
The Building Entrepreneurs Today (BET) is a programme designed to support budding entrepreneurs. Every year, 50 entrepreneurs are selected from the pool of the numerous applications received and these entrepreneurs undergo a six (6) months intensive entrepreneurial/business training. At the end of the training period, the Top Five (5) Entrepreneurs are awarded financial grants as seed capital for taking their business to the next level.
The BET Program has witnessed 6 editions with over 25 winners and over 150 business supports. The sixth edition of the program awarded Three Million Naira (N3,000,000) grants to the top 5 finalists to take their businesses to the next level.
SchoolDrillers acknowledged those that share ideas with us. If you have any idea you will like to share with us kindly submit in our email box or click here to Submit Post
We Believe This Article Was Helpful, Don't Hesitate To Share This Information With Your Friends On
Facebook, Twitter, Whatsapp and Google plus.
---
Disclaimer:
The contents on this site is provided as an information guide only. They are intended to enhance public access to information about Education and other Endeavors. While every effort is made in preparing good information, no responsibility is accepted by or on behalf of this site for any errors, omissions or misleading statements. Although every effort is made to ensure the reliability of this site.
---
---
Copyright:
Contents on this website may not be republished, reproduced, redistributed either in whole or in part without due permission or acknowledgement. All contents are protected by DMCA.
---
The content on this site is posted with good intentions & information purposes. If you own this content & believe your copyright was violated or infringed, make sure you contact us via This Means to file a complaint & actions will be taken immediately.
---