Men of Character: Living as a Consistent Role Model.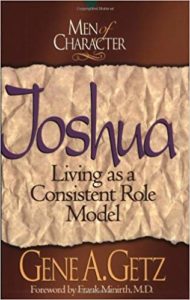 The Men of Character  demonstrates that we can  learn from the relationships both with God and man. In a world where Christian role models seem increasingly rare, this series reminds us that some of the most worthy examples of godly character are still the biblical figures who brought power, wisdom and inspiration to God's people throughout the ages.
Men who want their character and life to be transformed and shaped into Christ-likeness have much to learn from Joshua,  Timothy and from Paul's character. In this ebook  we'll consider what Timothy can teach us about trust, studying the Word, teachability, relationships, and models for faith.
About the Author
Dr. Gene Getz is the host of "Renewal Radio" heard on stations across the U.S. as well as online worldwide. A church-planting pastor in the Dallas Metroplex since 1972, he is also president of the Center for Church Renewal, pastor emeritus of Chase Oaks Church (formerly Fellowship Bible Church North) in Plano, Texas, and an adjunct professor at Dallas Theological Seminary.