Oju Local Government Area was one of the pioneer local governments among the Three Hundred and One (301) local government areas created as a product of the progressive and revolutionary local government reform of 1976 in Nigeria.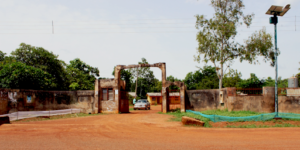 Oju local government of of the prominent local government in Benue State Nigeria. In Oju L.G.A,  Igede are the dominant ethnic group in the local government and the people speak Igede dialect. The Igede people are accommodating and tolerant of visitors. They people make the non-indigenous tribes in the locality feel very welcomed and at home. Igede people at home have a rich culture that is a totality of the people's way of life, heritage, language, history, geography and belief system. The traditional rulers have the mandate as custodians of the people's culture to preserve and promote it, alongside the elders of the communities, individuals, and the local government authorities.
Overview of Oju Local Government Area
List of Popular Market in Oju
Oju currently has five popular markets, namely: 
Ihigile
Ihio,
Ihiobila,
 Ihiejwo,
Ihiokwu
Religion Practice In Oju  Local Government
Basically, there are two religions in Oju Local Government Area. The predominant Christianity on one hand and the traditional African religion on the other. The people of Oju are about eighty five percent (85%) Christians and about fifteen (15%) traditional worshippers.
Political Districts and Council Wards:
Districts
Igede Central (Oju I) district / state constituency and
Uwokwu (Oju II) district / state constituency
Council Wards:
Adokpa council ward
Ibilla council ward
Idelle council ward
Iyeche council ward
Oboru Oye council ward
Oju council ward
Okpokpo council ward
Okudu council ward
Owo council ward
Ukpa council ward, and
Ainu council ward
List of Executive Chairmen of Oju LGA from Inception
Late Hon Ode Obaike – Executive Chairman – 1977 – 1979
Mr John Ajah – Caretaker Chairman – 1979 – 1980
Mr Sam Itachu – Caretaker Chairman – 1980 – 1981
Mr Stephen Otor – Caretaker Chairman – 1981 – 1982
Sir Benjamin Ugalahi – Caretaker Chairman – 1982 – 1983
Mr Okanga J Adikpe – Caretaker Chairman – 1983
Chief John Enyi – Caretaker Chairman – 1985 – 1987
Chief John Enyi – Executive Chairman – 1987 – 1989
Hon J Agwoke Oga – Sole Administrator – 1987
Late Chief Oga Eba – Executive Chairman – 1991 – 1993
Dr. Ogaga Agocha – Caretaker Chairman – 1994 – 1995
Dr Edward Ochelle – Executive Chairman – 1996 – 1997
Hon. David Ona – Executive Chairman – 1997 – 1998
Hon Godwin Owulo – Executive Chairman – 1999 – 2002
Mr Eje Idagwu Ogbaji – Caretaker Chairman – 2002 – 2003
Mr Acha Otiyongo – Caretaker Chairman – 2003 – 2004
Mr Joel Iji – Caretaker Chairman – 2004
Hon Acha Atiyongo – Executive Chairman – 2004 – 2006
Chief Dr. D Ulegede – Caretaker Chairman – 2006 – 2007
Mrs Alice Eru – Caretaker Chairman – 2007
Mr Oga Olagi – Caretaker Chairman – 2007 – 2008
Chief Hon Paulinus G. Ochelle – Executive Chairman – 2008 – date
Oju L.G.A Agricultural Produce  and Mineral Resources
The land is very fertile and about 80% of the inhabitants are farmers. Its rich and diverse agricultural endowment include: yam, rice, beni seed, guinea corn, palm, soya beans, cassava, millet, maize, groundnut, and palm oil.
The economy is dependent on agriculture (food and cash crops) produced in commercial quantity.
The people of Oju are also involved in: Livestock keeping, Fishing, and Hunting.
Read also: Obi Local Government Nigeria: (L.G.A) Town in Benue and Nasarawa State.
Oju Local Government Area reserves of solid minerals resources:
Limestone
Precious stone
Bauxite
Coal
Clay
Zinc, and
Salt
List of Local Government and State that shares boundaries with Oju
North: Obi and Gwer local government
East: Konshisha local government
West: Ado local local government
To the South – Ebonyi and Cross River States of Nigeria
Now that you read and understand the overview, minerals resources and religion practice in Oju Local Government Area, If you feel this information is not complete kindly drop your contribution to the topic in our email box below.
We Believe This Article Was Helpful, Don't Hesitate To Share This Information With Your Friends On
Facebook, Twitter, Whatsapp and Google plus.
---
Disclaimer:
The contents on this site is provided as an information guide only. They are intended to enhance public access to information about Education and other Endeavors. While every effort is made in preparing good information, no responsibility is accepted by or on behalf of this site for any errors, omissions or misleading statements. Although every effort is made to ensure the reliability of this site.
---
---
Copyright:
Contents on this website may not be republished, reproduced, redistributed either in whole or in part without due permission or acknowledgement. All contents are protected by DMCA.
---
The content on this site is posted with good intentions & information purposes. If you own this content & believe your copyright was violated or infringed, make sure you contact us via This Means to file a complaint & actions will be taken immediately.
---