Obi Local Government Nigeria:  Does Benue and Nasarawa State in Nigeria have a local government name in common? Of course yes! Apart from the common boundary and political zone the two state shares, they also share a local government name together and that's what we intend to discuss in this article. In Wikipedia record, Nigeria has 774 local government areas (L.G.As).
Each local government area is administered by a Local Government Council consisting of a chairman who is the Chief Executive of the LGA, and other elected members who are referred to as Councillors. Each of the areas is further subdivided into wards with a minimum of ten and a maximum of fifteen for each area.
In this article, I will only survey your attention to "one in two" local government in Nigeria. What do I mean by "one in two?" It means one local government that shared two states or region in Nigeria. Nasarawa state has (13) local government area while Benue has (23) in total and both state share one of the local government name in common. However, before I move to details let me briefly take you through some information about both state.
Nasarawa State Nigeria
Nasarawa State is bounded in the north by Kaduna State, in the west by the Federal Capital Territory, in the south by Kogi and Benue States and in the east by Taraba and Plateau States.
A network of roads exist within the state, linking all rural areas and major towns. The Nigerian Railway Corporation (NRC) operates train services from Kuru, Gombe and Maiduguri.
Nasarawa was created on 1 October 1996 by the Abacha government from the (today neighboring) Plateau State.
The State has three National Senatorial Districts (South, North and West).
Nasarawa State consists of thirteen (13) Local Government Areas (shown with 2006 population figures.
Obi Local Governments

Lafia Local Governments

Toto Local Governments

Karu Local Governments

Akwanga Local Governments

Awe Local Governments

Keffi Local Governments

Eggon Local Governments

Doma Local Governments

Kokona Local Governments

Wamba Local Governments

Keana Local Governments

Nasarawa Local Governments
Evolution of Benue State
Benue State is named after the Benue River and was formed from the former Benue-Plateau State in 1976, along with Igala and some part of Kwara State.[5] In 1991 some areas of Benue state (mostly Igala area), along with areas in Kwara State, were carved out to become part of the new Kogi State. Igbo people are found in the boundary areas like the Obi, Oju.
Benue state has three universities: Federal University of Agriculture, Makurdi, Benue State University, Makurdi, University of Mkar. It has two polytechnics: Benue State Polytechnic, Ugbokolo and Fidei polytechnic, Gboko as well as the Akperan Orshi college of Agriculture Yandev. There are about four colleges of education which are Federal College of Education Agasha, College of Education Oju, College of Education Kastina Ala.
State and Country who share boundary With Benue State
Benue State lies within the lower river Benue trough in the middle belt region of Nigeria. Its geographic coordinates are longitude 7° 47′ and 10° 0′ East. Latitude 6° 25′ and 8° 8′ North.
Benue Sate shares boundaries with five other states namely:
Nasarawa Stateshares boundaries with Benue to the north

Taraba Stateshares boundaries with Benue to the east,

Cross-River Stateshares boundaries with Benue to the south,

Enugu State shares boundaries with Benue to the south-west

Kogi Stateshares boundaries with Benue to the west.
The state also shares a common boundary with the Republic of Cameroon on the south-east. Benue occupies a landmass of 34,059 square kilometres.
Benue State Mineral resources
Benue State is blessed with abundant mineral resources. These resources are distributed in the Local Government Areas of the state. Of these mineral resources, only Limestone at Tse-Kucha near Gboko and Kaolinite at Otukpo are being commercially exploited. Other mineral deposits include Baryte, Gypsum, Feldspar, Wolframite, Kaolinite, mineral salts and Gemstone etc.
Benué State consists of twenty-three (23) Local Government Areas. They are:
| | |
| --- | --- |
| Local Government Area | Headquarters |
| Ado | Igumale |
| Agatu | Obagaji |
| Apa | Ugbokpo |
| Buruku | Buruku |
| Gboko | Gboko |
| Guma | Gbajimba |
| Gwer East | Aliade |
| Gwer West | Naka |
| Katsina-Ala | Katsina-Ala |
| Konshisha | Tse-Agberagba |
| Kwande | Adikpo |
| Logo | Ugba |
| Makurdi | Makurdi |
| Obi | Obarike-Ito |
| Ogbadibo | Otukpa |
| Ohimini | Idekpa |
| Oju | Oju |
| Okpokwu | Okpoga |
| Otukpo | Otukpo |
| Tarka | Wannune |
| Ukum | Sankera |
| Ushongo | Lessel |
| Vandeikya | Vandeikya |
About Obi Local Government in Benue State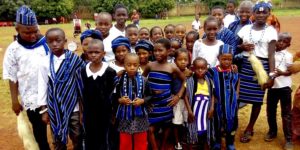 Obi local government is predominantly inhabited by Igede people of Ito descent. However, it hosts residents from across the country. It is made of twelve (12) council wards.
Obi local government Nigeria was created on the 1st October 1996. It was carved from the former Oju local government and derives its name from River Obi, which runs through the length and breadth of the local government area. Since its existence for the past twenty four years, it has continued to maintain an atmosphere of peace and tranquilly. It is no wonder then that it is popularly referred to by many people as "Home of Hospitality".
Obi local government and its Oju part can boast of the renowned agricultural resources and the popular Igede–Agba, a yam festival which is celebrated on every first Ihigile market in the month of September annually. The occasion is usually marked with colorful celebrations and it attracts indigenous, national and international tourists. The council intends to create more tourists centers in the local government, in addition to the existing ones.
Which Local Government Share Boundary with Obi
Ado Local Government Area,

Otukpo Local Government Area

Oju Local Government Area.
The main agricultural produce and Mineral resources in Obi Local Government: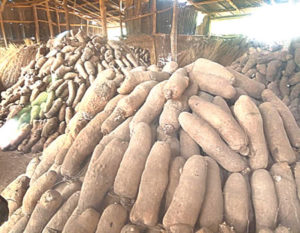 Maize,

Cassava,

Groundnut, and

Yams
Mineral Resources
Banxite

Limestone

Crude oil

Tin Ore, and

Copper
Language, Wards and major town In Obi Local Government Benue State
The people of Obi local government area speak Igede language with their formal territory Oju.
The major town of Obi  includes: Adum East, Itogo, Okpokwu, and Ikwokwu.
They have twelve council wards.
Obarike-Ito council ward

Orihi council ward

Okwutungbe council ward

Ogore council ward

Okpokwu council ward

Odiapa council ward

Obeko council ward

Itogo council ward

Irabi council ward

Ikwokwu council ward

Akum West council ward, and

Adiko council ward
About Obi Local Government In  Nasarawa State
Obi is a Local Government Area in Nasarawa State, Nigeria. Its headquarters are in the town of Obi.
It has an area of 967 km² and a population of 148,874 at the 2006 census. It other towns include Adudu Emirate, Agwatashi Chiefdom, Daddare, Obi, Tudun Adabu, Jenkwe, Duduguru, Musha, and Gude.
There are 29 languages spoken as first languages in Nasarawa State. Most languages are small minority languages. Major languages are Agatu, Basa, Eggon, Gbagyi, Gade, Goemai, Gwandara, Ham, Kofyar, and Lijili. One language Basa-Gumna is extinct.
The Obi Local Government of Nasarawa state speaks EGGON. They share languagw with other local government like Lafia, Awe, Akwanga, and Nasarawa.
However, I believe this information is clearly stated. Please note that I'm not in any way implying the two states sharing one local government name in common has the same meaning. Obi in Benue meaning may have different mean to Obi in Nasarawa state.
Functions of the two Local Governments as detailed in the Nigerian Constitution
Now that we understand that both Benue and Narasawa State share the same name of a particular local government called Obi local government, here are the functions of the two local governments as entrenched in the Nigeria constitution:
Economic recommendations to the State;

Collection of taxes and fees;

Establishment and maintenance of cemeteries, burial grounds and homes for the destitute or infirm;

Licensing of bicycles, trucks (other than mechanically propelled trucks), canoes, wheel barrows and carts;

Establishment, maintenance and regulation of markets, motor parks and public conveniences;

Construction and maintenance of roads, streets, drains and other public highways, parks, and open spaces;

Naming of roads and streets and numbering of houses;

Provision and maintenance of public transportation and refuse disposal;

Registration of births, deaths and marriages;

Assessment of privately owned houses or tenements for the purpose of levying such rates as may be prescribed by the House of Assembly of a State; and,

Control and regulation of out-door advertising, movement and keeping of pets of all descriptions, shops and kiosks, restaurants and other places for sale of food to the public, and laundries.
Please note that information on this website is well researched and accurately stated for knowledge and information purpose.
We love your contribution to this topic. If you feel we are missing out some information kindly comment below in our email box and share your thought.
To submit post or article Click here