Professional Courses to Study in Nigeria …….  Professional courses are the roadmap to planning career move,  boost skills and knowledge, take on the career ladder,  or gain a qualification that will help you and your future organization stand out from the crowd.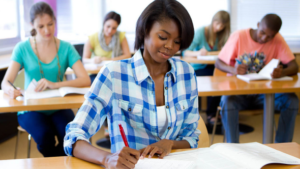 Here's the list of all the most valued professional courses to study in Nigeria Universities with a practical, work-based focus, which means that you have the opportunity to try out new tools and techniques in the classroom in a safe environment before you take them back into your workplace and apply them for real after school.
Most Valued Professional Courses To Study in Nigeria:
Below is the highlight of some of the most valued professional courses to study in Nigeria Universities:
1. Engineering:
An engineering student spends five years in the university after which he can go on to take professional courses to boost his resume as a professional.
Engineering is another popular course among secondary school leavers seeking admission into the university.
This is simply because being an engineer is seen as a prestigious profession with vast job opportunities. As an engineer, you can work with oil and gas firms, telecoms companies, IT firms or any of the reputable manufacturing companies in the country.
2. Pharmacy:
Pharmacy is another professional course that comprises 5 years of study at the university.
After graduation, the pharmacy graduate will proceed to a one-year internship at any of the centres registered by the Pharmacist Council of Nigeria (PCN).
At the end of the internship year, the PCN will certify the intern a pharmacist and s/he's can practice as a pharmacist anywhere in the country
3. Law:
Lawyers are well-respected professionals in the country. And the journey to becoming a lawyer starts from enrolling at a law program at the University.
It takes 5 years to complete a law degree. Then there's an extra year that the law graduate will spend at any of the centres of the Nigerian Law School in the country. Afterward, s/he's called to bar and can practice as a lawyer.
4. Accounting:
Studying accounting in the university is one of the best paths to earning the status of a chartered accountant.
Accounting is a 4-year course in any Nigerian university. And as stated earlier, the course is a great way to prepare you to become a chartered accountant.
5. Medicine:
Medicine as a course in Nigeria is the height of professionalism in many Nigerian homes. Often times, parents are extremely proud to have one of their children as a medical doctor.
Studying medicine involves six years at university. But that's not all.
Before you're certified to practice medicine by the Medical and Dental Council of Nigeria, you need to pass through one year of housemanship after which you're certified as a medical doctor.
Professional Courses To Study After University in Nigeria.
Whether you want to study in a classroom environment (day, evening or weekends), via a blended (virtual) learning environment or as a distance learning student, we have something for you.   These are the different professional courses to study after university in Nigeria:
1. Petroleum Refining and Processing
Professionals in this category are equipped with strong skills in upstream and downstream operations as well as decision support in petroleum refining and processing. They would be able to adopt, combine, implement and execute the right operations in any petroleum refinery. Additionally, the course would help them better to understand the modern integrated petroleum refinery and crude oil generation and migration.
2. Cloud Computing
Cloud computing has become a buzz word among the IT professionals. As long as people use Google, Amazon, and other big shot in cloud technology, the course will keep remaining relevant. If would want to set a pace in cloud computing and develop your career better, then, you better act fast.
3. Center for Law and Business:
The center for law and business certification prepares people to become business managers, business layers, and business leaders.
Before one is issued this certificate, he/she must have gone through the short-term certification program which demonstrates that the person has achieved practical experience in a business context, business law competency, and a mastery of business thinking.
5. Business Education Exams Council:
Certification by this body will not only speed up your employment but also your promotion. Firm owners prefer employing people with this certification.
Private business owners too can also participate in their training which will lead them to gain more experience in the business.
6. Association of National Accountant of Nigeria Certification (ANAN):
This is a chartered professional accountant body in Nigeria empowered by law to teach as well as examining all its students.
Every accountant and intending accountant should participate in this as it boosts your employability chances, increase your promotion chances.
All HND and BSc graduates are eligible to participate in this certification program. Takes usually about three years before one completes this very training.
7. Nigeria Institute of Estate Surveyors:
This institution was formed way back in 1969 by some qualified general practice chartered surveyors who were trained in the UK.
In 1975 the institution gained government recognition and ever since they have been training and certifying numbers of surveyors and valuers.
As a graduate, you can participate in their short-term program and get certified thereby increasing your employment chances.
8. Chartered Institute of Bankers in Nigeria (CIBNG):
This organization was formed back in 1963, thirteen years after being successfully run as a local center, in 1976 the institution was then registered as the institute of bankers.
We Believe This Article Was Helpful, Don't Hesitate To Share This Information With Your Friends On
Facebook, Twitter, Whatsapp and Google plus.
---
Disclaimer:
The contents on this site is provided as an information guide only. They are intended to enhance public access to information about Education and other Endeavors. While every effort is made in preparing good information, no responsibility is accepted by or on behalf of this site for any errors, omissions or misleading statements. Although every effort is made to ensure the reliability of this site.
---
---
Copyright:
Contents on this website may not be republished, reproduced, redistributed either in whole or in part without due permission or acknowledgement. All contents are protected by DMCA.
---
The content on this site is posted with good intentions & information purposes. If you own this content & believe your copyright was violated or infringed, make sure you contact us via This Means to file a complaint & actions will be taken immediately.
---