There are many tribes in Africa that are educated but some are more exposed to developing the intellectual resources of its citizenry, or are more concentrated on educating its citizens than the others who because of some certain debilitating factors cannot provide quality formal education.
In Africa, the total number of ethnic backgrounds is not certain as many more are being discovered and come to knowledge of. However, among the tribes that have been discovered are those that are distinguished as more educated than the others. Obviously, these tribes are not selected only by the number of schools that are built within their geographical scope, but also by the number of intellectuals and the many innovations which their tribesmen are known for.
The Most Educated Tribe in Africa.
So far, five tribes in Africa have proven exceptionally well to be considered as the most educated people known across Sub-Saharan African countries.
The list are Lebou people of Senegal, Igbo tribe of Nigeria, Gurage tribe of Ethiopia, Venda of South Africa, and Tutsi people of Central Africa.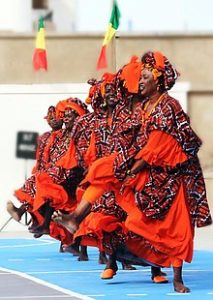 The Lebou are an ethnic group of Senegal, West Africa, living on the peninsula of Cap-Vert.. Traditionally Lebou people are fisherman. With the civilization and colonialism, the tribe has attained substantial achievement in education. Their success lies on academic exploits ahead of other ethnic groups in Senegal and French West African countries where they dominated constructions and entrepreneurship. Lebou is one of the most educated tribe in Africa.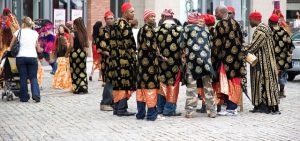 The Igbo people are an ethnic group in Nigeria. They are majorly found in Abia, Anambra, Ebonyi, Enugu, and Imo States. This tribe SHOULD BE described as one of the most educated tribe in Africa. With a population of about 40 million people worldwide, Igbo people achievements in academic performance in top American and European universities has been described as exceptional. America in 2011 released a statement where the Igbo are ranked the most educated tribe in Africa.
Majority of Nigerian award winning scientists and professors are of Ibo Tribe. Also, it has been studied that Igbo people have been successful in entrepreneurship as majority of top entrepreneurs in Nigeria and some other African countries like South Africa, Kenya and Ghana are from this tribe.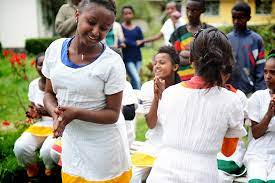 The Gurage people are highly entrepreneurial people with a culture of social mobility that celebrates hard work. These people from Ethiopia has a relatively small population of about 1:5 million people and they are one of the most educated tribe in Africa. Though traditionally farmers, Gurage people are known as hard workers and as a model of good work culture in the whole of Ethiopia. They are one of the most educated in Ethiopia, in Africa and have made a great achievement in entrepreneurship, dominating Ethiopian business and in some parts of Southern Africa.
The Venda are generally regarded as one of the last black groups to have entered the area south of the Limpopo River. Their history is closely related to the history of their successive captains' houses, especially those who were descended from their legendary ancestor, Thoho-ya-Ndou (Head of the Elephant).
Venda people located in northern part of South Africa with a population of about 2 million are another intelligent tribe in Africa. Despite all odds of apartheid system of government that lasted for 50 years, Venda stand a top of all the South African ethnic groups as the most educated tribe in Africa.
The Venda tribe has so far produced successes in education such as scientist and professors in area of science, and many more. The tribe is vast in research and its entrepreneurs are some of the highest in the country and Africa.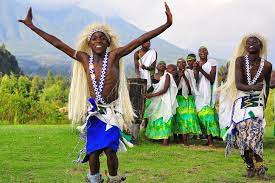 The Tutsi were pastoralists and filled the ranks of the warriors' caste. Before 1962 they regulated and controlled Rwandan society, which was composed of Tutsi aristocracy and Hutu commoners, utilizing a clientship structure. They occupied the dominant positions in the sharply stratified society and constituted the ruling class. The advent of western formal education has made them one of the most educated tribe in Africa dominating in education and business over other rival ethnic groups in Rwanda.
---
Copyright:
Contents on this website may not be republished, reproduced, redistributed either in whole or in part without due permission or acknowledgement. All contents are protected by DMCA.
---
If you own this content & believe your copyright was violated or infringed, make sure you contact us via This Means to file a complaint & actions will be taken immediately.
---
About Post Author